72nd Cannes International Film Festival
Japan Pavilion and Stand
4 Japanese films invited to 72nd Cannes Film Festival
We are very proud to announce following Japanese films are invited to the 72nd Cannes Film Festival as below.
Quinzaine des Réalisateurs Feature
『First Love』
by MIIKE Takashi
Short and Medium
『Grand Bouquet』
by YOSHIGAI Nao
La Semaine de la Critique
『Tenzo』
by TOMITA Katsuya
Cannes Classics
『The White Snake Enchantress』
by YABUSHITA Taiji
Japan Pavilion and Japan Stand at Cannes Film Market
We are glad to inform you that Agency for Cultural Affairs, Government of Japan will participate in the Village International and Cannes Film Market during the 72nd Cannes International Film Festival again this year. We look forward to seeing you again in Cannes.
Japan Pavilion (Agency for Cultural Affairs)
Opening date & time: May 14th to 25th, 2019 (9:00am-6:00pm)
Venue: Village International
Pavilion No.: No,104
Japan Stand (Agency for Cultural Affairs)
Opening date & time: May 14th to 23rd, 2019 (9:00am-6:00pm)
Venue: Palais
Stand number: Stand number: 01-23.01
Representatives:
FUDESAKA Kenta E-mail: office@unijapan.org
YAMADA Yuko E-mail: inquiry@tiffcom.jp

You will find the following companies at Japan Booth
ALL IN ENTERTAIMENT / AMG ENTERTAINMENT / ASMIK ACE / BROADMEDIA STUDIOS / Free Stone Productions / Gold View / KINO INTERNATIONAL / NEGA / Production I.G / SDP / STUDIO 4C / TBS GLOWDIA / Tokyo New Cinema / Tokyo Film Commission / VILLAGE
*There will be materials of TIFFCOM displayed at the Japan booth and Pavilion. Please drop by either of them if you have any inquiries regarding TIFFCOM.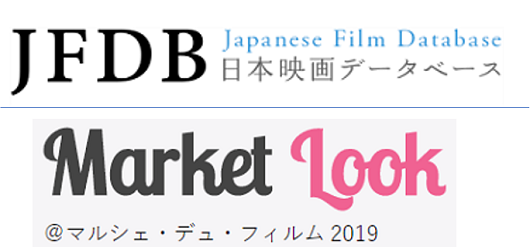 JFDB、"Market Look" introduces details and contact information of new and recent Japanese films seeking international distribution at the major film markets. Latest page focused on Cannes Film Market is now available at https://jfdb.jp/en/market-look/canne/2019# and offers access to more than 50 fresh movies.
– Contact –
TIFFCOM Organizer's Office
【E-mail】inquiry@tiffcom.jp
[TEL] +81-3-6226-3020
[FAX] +81-3-6226-3024