Newsletter Vol.2
Exhibition booths few left!
Free buyer registration deadline fast approaching!
The official JCS 2017 website went live on June 19!
Online registration has begun for all categories, and we've finally started getting ready to host this year's event. We'll be keeping you updated with all the relevant information you need via newsletter and through our website.
Register now for the Japan Content Showcase 2017!

Exhibitor registration is open! Booths are few left!
Application deadline: Monday, July 31
Note: Registration will close as soon as available slots fill.
Exhibitor registration and details
Free buyer registration deadline is fast approaching!
Hurry! Free advance registration for buyers ends Tuesday, July 18!
Buyer registration and details
Early bird special for visitors: ¥13,500 (includes tax): Register by Thursday, September 7
Visitor registration and details
Press registration starts in late July
Press details
Four-day event in Ikebukuro and Shibuya!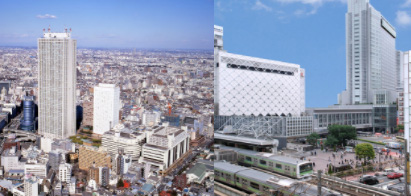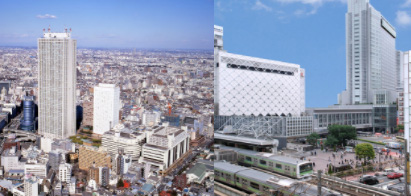 Japan Content Showcase 2017 will be held in Ikebukuro (TIFFCOM/TIAF) and Shibuya (TIMM) for the film, music, animation, and multi-content market.
Main venue
TIFFCOM/TIAF: Sunshine City Convention Center
October 24–26, 2017 (Tuesday–Thursday)
TIMM: Shibuya Excel Hotel Tokyu
(Only the TIMM live events will be held on October 25)

This year marks the fourteenth TIFFCOM. Starting in 2017,we will be moving to Sunshine City in Ikebukuro and holding the event across two venues along with the one in Shibuya. Ikebukuro is located in Toshima City, which is actively building a presence as an international city of arts and culture. Municipal initiatives include urban redevelopment plans for the former ward office site and the area around Ikebukuro Station,as well as the creation of "cultural hotspots"—such as eight theater locations by 2020. Given Toshima's efforts, we felt that Ikebukuro would make the perfect location to hold TIFFCOM, which draws companies from a variety of content-related sectors—from film and TV to animation, printed media, and more.
We'll be showcasing more of Ikebukuro's great features in our newsletter.
Ikebukuro: The mecca of anime
Japan's manga and anime culture has gained fans across the world, and is the epitome of the "cool Japan" aesthetic. In March 2017, Japan celebrated one hundred years of anime tradition in the area around Ikebukuro Station with the Tokyo Anime Award Festival 2017, one of the world's premier international anime film festivals. The competition entries included 656 films by those hailing from 55 countries around the world. Ikebukuro has long been a place for anime fans to gather, earning it a reputation among them as "the mecca of anime".
<Contact> Japan Content Showcase Office
【E-mail】inquiry@tiffcom.jp
【TEL】 +81-3-6226-3020
【FAX】 +81-3-6226-3024