Newsletter Vol.7
TIMM Showcase Live artists announced !!!

In this week's newsletter:
・TIMM Showcase Live announced performing Japanese artists
・Seminar Lineup Announced!!
・Buyer Registration information
・Ikebukuro (Toshima City) Fun Facts
TIMM showcase live
The 14th Tokyo International Music Market (14th TIMM) will take place this year at SHIBUYA EXCEL HOTEL TOKYU on October 23rd and 24th (at Ikebukuro Sunshine City on October 25th). Live music showcase event will take place at TSUTAYA O-EAST in Shibuya on October 23rd, 24th and 25th.
This year's performing Japanese artists have been confirmed. During the 3 days, 19 upcoming artists in total will present their special performances with aim to take their musical careers international: On 23rd, six artists; "Anly", "Asaka", "Lynn Honoka","NEGOTO","SILENT SIREN", and "The Idol Formerly Known As LADYBABY".
On the 24th, seven artists; "Bentham", "CHAI", "DearDream", "Hayabusa", "kradness", "Over The Top" and "PinocchioP".
On the final day the 25th, six artists; "ASH DA HERO", "BANANALEMON", "FAKY", "I Don't Like Mondays.", "Nulbarich" and "She, in the haze".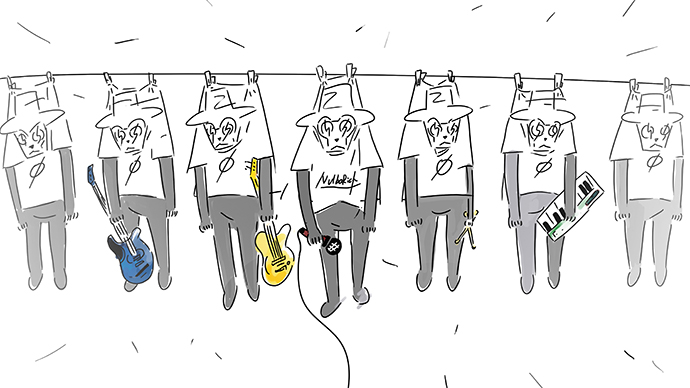 Nulbarich
Details below and also available at the following website: (www.timm.go.jp)
Event Name: 14th Tokyo International Music Market Live
Dates: Oct. 23rd (Mon), 24th (Tue), and 25th (Wed), 2017
Venue: TSUTAYA O-EAST
Door: 17:30 Show: 18:30
Ticket Price \2,000 (tax included), All standing, mandatory 1 drink fee at door (\500)
Tickets go on sale to the general public on: September 3rd (Sun)
Ticket URL: http://t.livepocket.jp/t/14thtimm

For any inquiries/meeting requests regarding this event, please contact to timmoffice@promic.net

Seminar Lineup Announced!!!
This year JCS will hold seminars that will tell you the latest information such as industry trends and the situation of each country. The content of the seminar has been decided one after another. We will introduce some seminar lineups in advance.
TIFFCOM(Ikebukuro venue)
TIFFCOM(Ikebukuro venue)
・Title 「Finally it is started ! Its possibility of Japanese contents in the time of SVOD」

・Summary
It has been two years since 'the year that the oversea SVOD service strikes in Japan' in 2015. Now it would be the time to discuss 'where the big SVOD companies and Japanese content are going ahead. The producer of Thor trilogy, Craig Kyle, an executive from Tencent, and Kun Gao, the CEO of Crunchyroll that distributes Japanese animation mainly in the United States online will thoroughly discuss Japanese content and its future!

・Speaker
<Keynote Speech>
Craig Kyle (Screenwriter, Producer and Co-President of Yūgen Entertainment)

<Panelist>
Kun Gao (Crunchyroll, Inc. CEO)
Masi Oka(Actor/Producer/JETRO Advisor)
And one more from Tencnt (coming soon)
TIAF(Ikebukuro venue)
・Title
「Market Trends of ACGN(Animation・Comic・Game・Novel )in China」

・Summary
Why did Chinese game companies actively utilize and collaborate Japanese animation and manga? From the Chinese ACGN (Anime · Comic · Game · Novel) market trends, he will talk about the analysis of overseas spill-over effects of Japanese two-dimensional contents mainly focused on animation

・Speake
AKIO MORI(Sincetimes K.K. COO)
※Please note that ID badge is required to attend all seminars.
①Visitor registration available for 3 days
Details
②One-Day pass(can be used only for one day) registration
Details

Buyer registration deadline is Oct. 10 (Tue)
The buyer registration which is going on steadily now is progressing at a speed that the number of overseas registrants is higher than the same period last year. 47 countries have registered from all over the world, including 2 new countries, Lebanon and Ukraine.
★Buyer registration deadline is Oct. 10 (Tue)
Ikebukuro (Toshima City) Fun Facts
We'll be showcasing more great features of Ikebukuro (Toshima City) in our newsletter.
※Toshima City was decided as a candidate city in "East Asia cultural city" in 2019.
"East Asian Cultural City" is a project to select one city aiming for the development by cultural art from the three countries of Japan, China, Korea each year. And this is a national project that the city holds various cultural and art events and cultural exchange among the three countries throughout the year. We will disseminate a diverse culture that takes advantage of the characteristics of Toshima City to the world.
<For more information,contact:>
Japan Content Showcase Office
【E-mail】inquiry@tiffcom.jp
【TEL】 +81-3-6226-3020
【FAX】 +81-3-6226-3024