Newsletter Vol.8
Seminar Timetable Is Now Open!!

In this week's newsletter
・Seminar Timetable Is Now Open!
・Messages from three organizer representative
・Korean producers, Coming to JCS for Having Business Meeting
・Final deadline for Buyer & Pre-registration for Visitor ID [October 10th (Tue) ]!
・Ikebukuro (Toshima City)Fun Facts
・Seminar Timetable is now open !
Seminar Timetable Is Now Open!
Messages from three organizations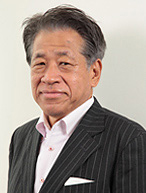 Yasushi Shiina
CEO, TIFFCOM & Japan Content Showcase
TIFFCOM has grown and, for this reason, we have selected Ikebukuro as our venue this year. The event will be held in a much bigger space, with the number of exhibition booths increasing drastically. There is sufficient space for various events. The quality and quantity of seminars have increased too. This year's focal theme is Intellectual Property (IP). In this connection, we will organize many seminars and events related to IP and create an IP-related business platform. Today, content moves freely across borders and as the Asian market, starting with China, continues to expand, Japanese content is attracting more interest than before. Being the representative marketplace for Film and TV in Asia, TIFFCOM's role, too, is constantly growing in importance. We will leverage the cultural infrastructure of Ikebukuro, an area with high affinity for content, to continue organizing various related events moving forward. Please watch for the future of JAPAN CONTENT SHOWCASE and TIFFCOM as they take on this new stage. Begin with a visit to our event venue. You are sure to discover a door leading to global business opportunities. We look forward to seeing you there.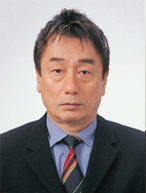 Yutaka Goto
Chairman, Foundation for Promotion of Music Industry and Culture
The 14th Tokyo International Music Market (14thTIMM) is celebrating its fifth year as a part of JAPAN CONTENT SHOWCASE. Its main venue will be in Shibuya for a second time, following last year. During this period, we have been active in the international music market with the support of all our partners. Many artists are expanding their activities overseas with the help of TIMM using individual business talk sessions and active negotiations through Showcase Live and other events. The business seminars, too, receive high praise from the participants every year. This year, too, we will focus on the theme that interests us most and invite unique speakers, holding eight seminars in two days, including joint events with partner organizations. We hope that a larger number of participants will join the event and leverage it as a place to obtain ready-to-use hints for work as well as a platform to increase and widen their knowledge for the future. We look forward to your visit. See you at the venue!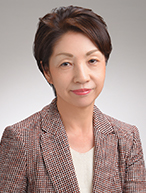 Kazuko Ishikawa
President, The Association of Japanese Animations
The Association of Japanese Animations (AJA), mainly consisting of animation studios, was established with the aim to preserve and cultivate the animation culture Japan is proud of and promote the animation industry to the world. Working together with the member companies, AJA, the sole organization representing the Japanese animation industry, is engaged in various activities directed toward the development of animation. Japanese animation is supported by a wide range of people, from children to families, film buffs as well as core fans. It is also gaining popularity across the globe as a cultural industry unique to Japan. The year 2017 marks the 100th anniversary of Japanese animation. On this important occasion, we are determined to work positively toward expanding Japanese animation to overseas markets for further growth of the animation industry, with our eyes set on the next 100 years, for all domestic and foreign buyers who visit JAPAN CONTENT SHOWCASE and all exhibitors who take part in it. This will be done in concert with the Cool Japan strategy of the Japanese government. Please visit us at the JAPAN CONTENT SHOWCASE 2017.
Korean producers, Coming to JCS for Having Business Meeting

KO-PRODUCTION in TOKYO 2017 will be held in association with the Korean Film Council (KOFIC) and feature one-on-one meetings with those Korean producers with plans for a Japan-South Korea co-production project.
・DATA : October 24-26 (Tue – Thu), 2017
・VENUE : Sunshine City Convention Center, Ikebukuro,Tokyo
・NOTE : Attending event requires JCS Badge Registration and Reservation in advance.
Please check the details as below.
October 10th (Tue) is the Final deadline for Buyer & Pre-registration for Visitor ID!
The buyer registration which is going on steadily now is progressing at a speed that the number of overseas registrants is higher than the same period last year. 47 countries have registered from all over the world, including 2 new countries, Lebanon and Ukraine.
★Buyer registration FINAL deadline is October 10th (Tue)!
Registration Fee: 16,200 JPY (tax included)
No Walk-in Registration.
★Visitor registration online pre-registration deadline is October 10th (Tue)!
Registration Fee & Period :
Standard: 20,250 JPY (tax included) / Sep 8(Fri) – Oct 10(Tue)
Walk-in : 27,000JPY(tax included) / Oct 23(Mon) – Oct 26(Thu)
Ikebukuro(Toshima City) Fun Facts
We will be showing more great features of Ikebukuro(Toshima City) in our newsletter.
※Development of international cultural program
There has been a growing concentration of international arts events in Toshima City in recent years. Including Festival/Tokyo(F/T) held every year since 2009 as an international festival of performing arts, Art Olympia, the Tokyo Metropolitan Festival, the Tokyo Anime Award Festival(TAAF). And this year TIFFCOM, a multi-content marketplace that is held alongside with The Tokyo International Film Festival,will be held in Toshima City.
<For more information,contact:>
Japan Content Showcase Office
【E-mail】inquiry@tiffcom.jp
【TEL】 +81-3-6226-3020
【FAX】 +81-3-6226-3024